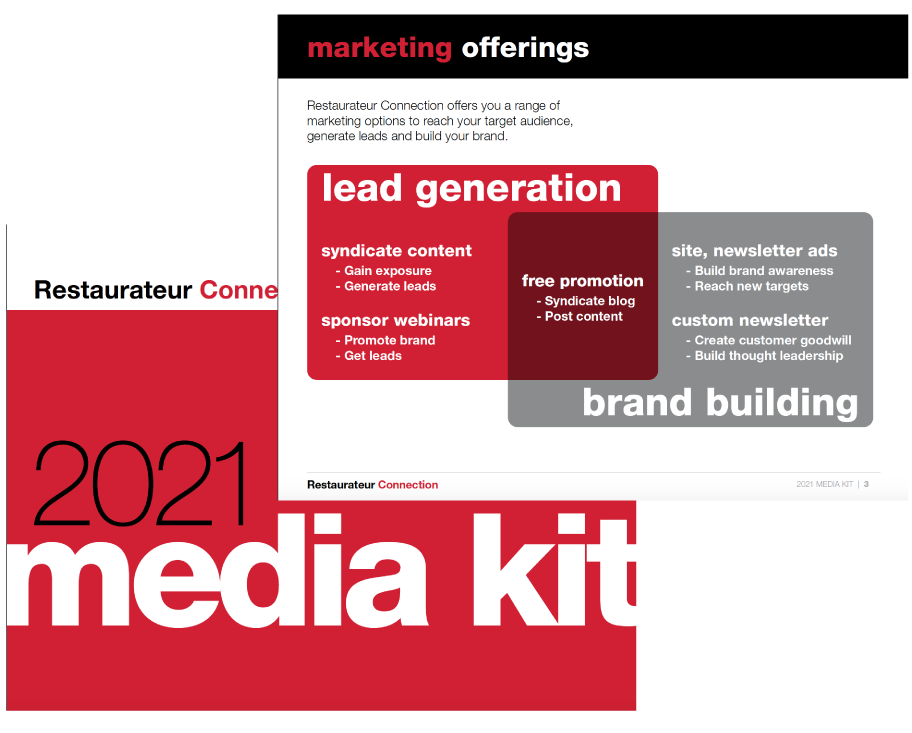 Restaurateur Connection readers include 33K restaurant owners and managers in 9K organizations of all sizes.
14K are C-Level or Vice Presidents
3K are Directors
3K are Managers
Restaurateur Connection provides marketers with a range of promotional opportunities to reach more than 33K restaurant owners and managers. Promotion options include:
Content syndication
Webinar sponsorship
Site and newsletter advertising
Custom newsletters
Complete the form below to request the Restaurateur Connection media kit or contact us directly at sales@aggregage.com.